OH hi you like this movie gind
This is the first and only encyclopedia on the web about the film and the novel. It's a collaborative effort that anyone can edit.

The film grossed $116,471,580 on a $69,000,000 budget.

We are currently editing 36 articles.

Please no spamming, vandalism, or false information. Honest Abe wouldn't be too pleased!

Help us document the differences between the two!



Who is the greatest vampire hunter ever?
Vampire Hunter Top 10 List: Click here to vote!

Are you excited to see the film and why/why not?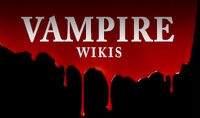 Ad blocker interference detected!
Wikia is a free-to-use site that makes money from advertising. We have a modified experience for viewers using ad blockers

Wikia is not accessible if you've made further modifications. Remove the custom ad blocker rule(s) and the page will load as expected.